Magento 2 One step out Checkout Extension helps you view the entire information on a single page so that the customers can check out faster. The quick check out extension in Magento 2 also cuts down the abandoned cart rates.
There are different extension providers that offer excellent One page checkout extension with a number of features.
Let us explore Popular Magento 2 One Step Checkout Extensions
One Step Checkout offered by Amasty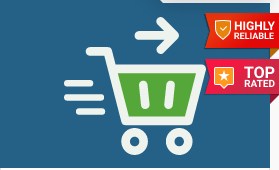 It is an amazing extension to try out for. The check out process is possible in just one step and it helps your customers save the time invested in performing checkout. Also, it allows you to cut down abandonment rate for the eCommerce store.
Features
Changes as per the design of checkout page
Helps customers modify different product selection during checkout.
Set default values for certain checkout fields in advance.
Searches physical location and suggestions for Google Address automatically.
Displays time & delivery date options
Amazon pay assistance
One Step Checkout offered by Aheadworks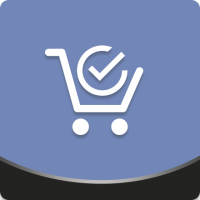 The one step checkout offered by Aheadworks lets your customers spend less time in order to checkout. It also enhances the conversion rate.
Features
Increases profits and sales
Examine the information regarding data
Adjusts as per the requirements
Checkout page is mobile optimized
Logged customers can utilize auto-fill in feature
Performance reports for checkout conversion and abandoned rate
The checkout page itself allows the customers to log in
Easy for customers to choose their specific countries as auto detected via GeoIP
Amazon pay integration
Suggestions from Google Place, automatically fills in the address field.
Advantages of one step checkout – Magento 2
When you think about eCommerce store, the first thing that comes to your mind is how flexible is the checkout process. It is important for each eCommerce website that is looking forward to increase sales.  Even customers make most of their buying decision based on the checkout process of an eCommerce site. Thus you need the right solution to make checkout page efficient enough to help customers get wonderful buying experience via your online store.
Also, easy checkout enhances the entire payment process in context with your business.
With Magento it has been very easy and faster to make the checkout process convenient with one step checkout Magento 2 perfect extension that brings in the entire checkout page to a single page. When you install this extension you can reap in the benefits of Magento 2 for your online store as you can see more customers coming in plus growth in sales.
Let us look at how one step check out process – Magento 2 lets customers and business owners get benefited.
Checkout process takes less time
With default single page checkout page it takes a lot of time for the customers to complete the entire checkout process. Here it was termed as one page checkout but it actually had two parts:
Payment and reviews
Shipping Address
As the customers were asked to complete both section it used to take a lot of time. After installing Magento 2 one page checkout the customers can experience the faster and smarter checkout process. As the two steps are not made available on just one page customers are able to enter the information at one go and they don't even need to hit Next/Back buttons in case they wish to change something.
Also, the two excellent features that including auto filling of shipping address and high speed of Ajax loading allow customer to experience accelerated checkout process.
Higher conversion rate and reduced abandoned rate
The checkout process that takes just one step is quite helpful for the customers and them as buyers are quite comfortable feeding in the required information and then place their order via a single checkout page. It directly cuts down the abandonment rate and also increases the conversion rate thereby accelerating the sales.
Mobile responsiveness works great  
Most of us stick to our smart phones and rather than just shopping through our computers, we use smart phones often for online shopping. Here the responsiveness becomes an important part. As companies would never want to lose their potential customers, they make their one page checkout fully responsive on mobile devices too. The layout on mobile for one page checkout helps customers to shop using their mobile devices too.
The mobile friendly platform certainly brings in more customers and more sales for your online store.
Conclusion
No matter which extension provider you want to purchase Magento 2 one page checkout from, make sure you get all the benefits required for your online store. You can experience the benefits of this extension to get more business for your store.